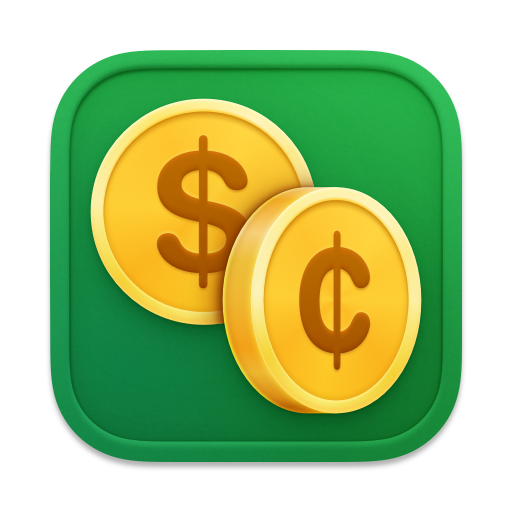 Dollar & Sense
A finance app for the family
---
Dollar & Sense is a finance app for the family! It was built specifically for families with kids to help them track chores and the money they earn completing them. It's built by a parent for parents and their kids. The app is 100% free and 100% private, relying on Apple's iCloud ecosystem to store data and share it between parents and kids. Your data only lives in iCloud and is never stored or transmitted elsewhere.
Parents can create accounts and share them with kids as well as other parents. You can record transactions in an account or mark off tasks to automatically create transactions. When kids mark off transactions, they can go into a pending state that requires parents to confirm them before they're applied to the account balance. Tasks can be anything that recurs, whether it's daily, weekly, specific weekdays, days of months or monthly. You can use tasks to earn money, like when the dishwasher is emptied, or to represent regular expenses like a cell phone bill or Xbox Game Pass subscription.
Dollar & Sense makes the most of your Apple device, offering features such as:
No sign up or accounts needed
Share accounts with other iCloud users
Custom account based permissions to suit your needs
Widgets for your transactions and account balances
A complete version of the app for Apple Watch, including complications (watchOS 9.0+)
Lock screen widgets for your incomplete tasks (iOS 16.0+)
Rich charts showing account balances over time (iOS 16.0+)
Support for shortcuts to get accounts and their balances (iOS 16.1+)
Ability to export all of your transaction data at any time
Daily, weekly, monthly, weekday, and day of the month support for tasks
Reminders for tasks when they're due
Daily notifications to remind you when pending tasks are available
Daily and weekly notifications summarizing your account balances
And more!
Dollar & Sense is a passion project I built for my kids, and I am actively continuing to develop. I hope you enjoy it, and if you have suggestions, please reach out and let me know.
---
---